Musical Interlude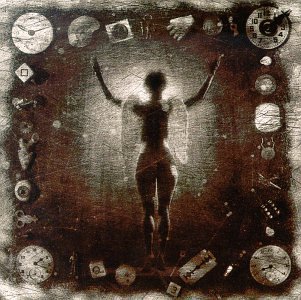 C

ocaine plays on a cold and snowy winter evening. A nearby streetlight illuminates snowflakes falling outside. Bookmarking my page I rise from the sofa and stand silently observing the peace and quiet that has enveloped my neighbourhood. If only for a moment, all feels well with the world. I smile. A true, genuine smile, different from the one I've grown accustomed to using to mask my disdain for humanity. A solitary moment during which the loathing ceases.

T

he music changes to Paranoid Android. My gaze flickers down the street and notes the distinct lack of blinking lights. It seems the recent cold snap has prevented the local sheep from delving into the basement to uncover cheap ornamentations from where they lay buried for the past twelve months. I know that nearby some jackass is peering miserably out at the cold. He awaits the moment he can venture forth and cover his house in bright flashing lights will become a magical statement expressing his obvious christmas spirit and that the rest of us will overlook the fact that for the remainder of the year he is, in fact, still a jackass. I've never met the man, yet I suspect if I did he would be clad in clothing of

Peacock Blue

. Unless it is a woman in which case the bitch is probably wearing

white

after Labour Day.

M

usic is the Victim. My mind foolishly fixates on the the thought of the impending decorations. I attempt to suppress the hope that the lights he has purchased are of the recalled Costco variety and that upon plugging them in he (or she) will enjoy a moment of happiness before they sputter and spark and his whole world once more grows dim. The attempt at suppression fails. Instead I smile.

M

y reverie is broken slightly as I hear The Unconditional Discipline of the Bastard Prince. I pause for a second before I turn to glare at the stereo, somehow expecting it to offer up excuses as to how that made it onto my playlist. It stares stoically back as though daring me to say something. I refrain, not so much from fear that speaking to inanimate objects may make me appear somewhat insane, but because by the time my mind formulates a suitable reprimand the song has switched to

F

ear the Voices. Something in my head tells me there is some hidden meaning to be found in that. I ignore it and return my focus to the world outside my window. An elderly man has braved the cold and is shoveling his walk. An unexpected sight. One that seems to me to be a pointless endeavour considering the snow is still falling. I put odds on the sound of metal scraping on concrete that awakens me at six in the morning is caused by the same man.



P

salm 69. Christmas music I don't expect to hear being piped into the malls this Holiday season brings back memories of a youth gone slightly awry. Once again I smile and begin to wonder why humans don't hibernate. My mind becomes a befuddled mess of impossibilities and improbabilities. Dwelling on things I have lost and those I never tried to gain. I struggle with the uncertainty of a hundred "What If's" before...

L

et The Good Times Roll forces another smile to my face, this one slightly tainted with a tinge of wryness.