Subversive Submissive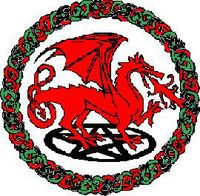 O

h my. I find it hard to believe a whole week has passed. How very inconsiderate of me. You have my deepest, most heartfelt apologies. Now suck it up.



H

appy Belated Summer Solstice… Midsummer's eve… You know, the day the sun stands still. I truly hope all the Neopaganist wiccan types can find it in their hearts to forgive me without first afflicting me with some evil curse – Like Spring fever. If it helps "A Joyous Litha to you."



A

nd, of course, my apologies for missing Beltaine. I've been simply pathetic at keeping up with my pagan rituals, but I promise to make up for it all during the next Equinox. (Someone please remind me a few days in advance…).



B

ut you see, I have an almost plausible excuse. I've been waiting patiently for a map that may lead me from this place. Of course I have now realized that a map is really only of any use if you know where you are to begin with, and where the corresponding position on the map is located… otherwise it really serves no helpful purpose.



S

o, whilst awaiting the arrival of this map I have kept busy for the last week by:

- Working 102 hours.
- Watching 15 movies. Which, in order, are: Ocean's Twelve, Lost in Translation, After the Sunset, Blade Trinity, I "Heart" Huckabee's, King Arthur, Alone in the Dark, Closer, Garden State, DeVour, Sideways, Spanglish, Hitched, The Machinist, and Cursed.
- Drinking 54 beers of questionable quality.
- Drinking three shots of whiskey (A notable event as I generally consider it to be the devil's brew).
- Smoking 162 cigarettes.
- Consuming 9 pots of coffee.
- Eating Six hotdogs, Two pizzas, One Club sub, a Big Mac, an order of wings, and a Taco.



P

retty much if I'm forced to wait much longer for this alleged map I just may perish due to disgust with myself.

Thankfully I had the pleasure of the following to keep me entertained:

- 3 drunken phone calls after 2:00 Am.
- 5 drunken text messages after 2:00 Am.
- 1 drunken dumb-ass trying to get into the wrong room after 2:00 Am.



S

o, by my best calculations I've squandered 102 hours working, 35 hours sleeping, 22.5 hours watching movies, and still have 8.5 hours unaccounted for in the week.



M

y parents must be so proud.



M

ore to come… If I decide to pull the gun barrel from my mouth.